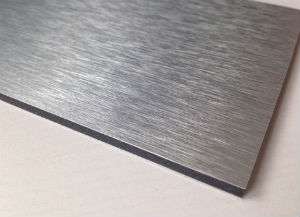 Svamitva steel is the leading Supplier and exporter 6061 Aluminium Sheet. You can rely on our industry-leading technology, service and capacity to deliver large and small orders.
6061 aluminium sheet is a popular material due to its strength, low weight, formability and resistance to moisture, heat and corrosion. 6061 welds easily, has excellent joining characteristics, and good acceptance to anodizing and other applied coatings. Aluminium 6061 is another Aerocon Metals product that is perfect for areas where strength is required and consistency is essential. we offer the quality and service that you would expect from a global leader in material supply and we hold in stock many of the commonly used forms of aluminium in various alloys.
The uptake of aluminium sheet in the different industries is continually increasing largely because of its standout benefits, which include its simplicity to process and work with. Compared to other metals like iron and steel, aluminium is more malleable and stands better against the test of time. It is a low-density metal with a smooth surface and low dimensional tolerance, formability and is not externally magnetisable. The metal can also be anodised for aesthetic purposes depending on the alloy making its applications more diverse.
Product Specifications
| Specifications | Properties |
| --- | --- |
| Grade | Aluminium Sheet 6061 (UNS A96061) |
| Width | 10mm-2500mm |
| Length | 2000mm-2500mm |
| Finish | Cold rolled sheet (CR) |
Chemical Properties
| Element | 6061 |
| --- | --- |
| Si | 0.5 Max |
| Cr | 0.35 Max |
| Mg | 1.2 Max |
| Mn | 0.15 Max |
| Fe | 0.7 Max |
| Ti | 0.15 Max |
| Cu | 0.4 Max |
| Others | 0.005 Max |
| Al | Remainder |
Mechanical Properties
| Element | 6061 |
| --- | --- |
| Tensile Strength | KSi - 180 |
| Shear Strength | PSi - 31,000 |
| Elongation | 14% |
| Brinell Hardness | 95 |
Applications
Automotive parts
Structural framing
Gussets
Features
Formability and resistance to moisture
Low weight
Strength